Featured products
"HatioLab dreams of a better world that supply chain innovation will bring."
To make that dream come true, good and talented people are working together at HatioLab.
We believe that the more accurate and transparent the logistics/manufacturing-oriented supply chain ecosystem becomes, the better our lives can be.
By realizing that belief with our technology, we can support your desire to fulfill innovation in supply chain management.
Here are 4 representative products related to SCM developed by us.
We also introduce the detailed products corresponding to each business layer of 'OPERATO', a mid-mile logistics specialized integration framework.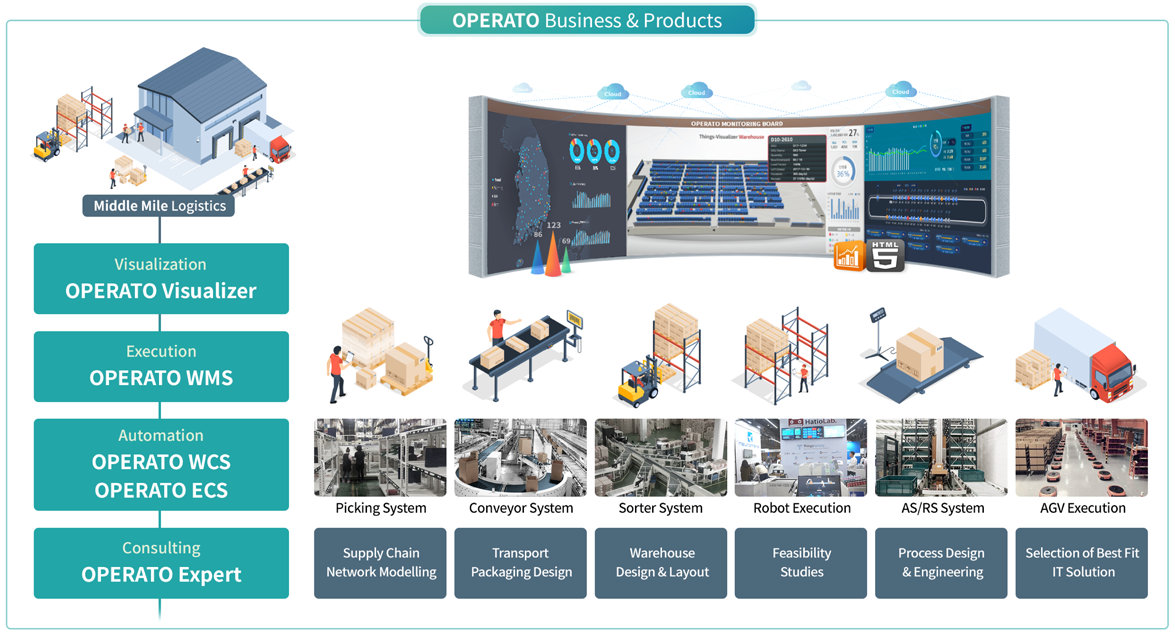 Partner & Client
HatioLab is smart and good. Since we are smart and work well, we have many friends around us.